Committed to the principles and philosophy of Maria Montessori.
Montessori education should be a process of exploration, observation and growth.
Study the young child and apply proven methodology. We offer Early Childhood credentialing programs to prepare you for the classroom.
Observe and learn from experienced Montessorians, like Michael Dorer and Shanna Honan--among a lineup of credentialed instructors ready to start your training.
Complete your Early Childhood Montessori training in as little as 12-months, with a blended program of distance learning and face-to-face instruction.

Thinking about a graduate program?
VMTEC students and graduates can enroll in a Master's Degree program with Sarasota University and our partnership allows current students and alumni from VMTEC to earn credit for coursework in our Early Childhood and Elementary programs towards a Master's degree in Montessori Education or Montessori Leadership from Sarasota University.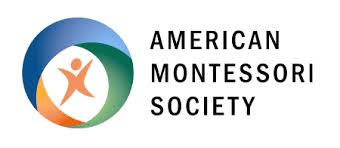 VMTEC Minnesota has applied for affiliation of its Children's House and Elementary Certification Courses by the American Montessori Society and been granted AMS Applicant Affiliate status.
"Pursuing my Montessori certification at VMTEC was the best professional decision I ever made. The teachers are passionate, knowledgeable, and thorough. Montessori philosophy is not merely taught, but demonstrated in the teachers' respect and flexibility with the trainees. The hands-on practicing and the beautiful environment made our experience as students of Montessori all the more real. The teachers at VMTEC care about our success and are supportive well after class is over. I couldn't picture get my training anywhere else! I am now a lead teacher at McDonald Montessori in Norfolk, VA."